SP-WAVE SPIRAL PLATE HEAT EXCHANGER AWARDED PROJECT IN KUWAIT
Shineheat Tech (Shanghai) Co., Ltd. had been awarded Waste Water Treament Project in Kuwait, the SPWave Spiral Plate Heat Exchanger now worked for NCC plant in Middle East.
DETAIL
SP-WAVE SPIRAL PLATE HEAT EXCHANGER AWARDED WASTE WATER TREATMENT PROJECT of IN KUWAIT
Project and Application Introduction
Kuwait, known as the "oil kingdom", has about 10% of the world's crude oil reserves. To boost the economy, the Kuwaiti government has set a strategic target of 4.7 million barrels per day by 2030. In recent years, due to the lack of water resources, Kuwait began to pay attention to the protection of water resources and actively build sewage treatment related projects
Kuwait National Cleaning Company was established in 1979 with the purpose of providing a professional and dependable cleaning service in Kuwait. Since our humble inception 37 years ago with a couple of dedicated and enterprising individuals; we have grown into a major share holding company with a multinational workforce exceeding 10000 and equipped with over 2500 specialist machineries to support our business. Along with the 16 fully owned and managed subsidiary companies, they are a major Waste Management Company in GCC.
During their Waste Management projects, one of the main Jobs is to make treatment for Waste water which contaminates by Crude Oil
,
it was contracted to construct an 84" diameter by 56' length ATDU system for the processing of OBM contaminated drilling waste for the Kuwait Oil Company.
The plant is fired with No.2 oil and features an RLC built Thermal Oxidizer Unit for the handling of non-condensable vapors.
in the waste water treatment process, the waste water heating and cooling is essential procedure, then it has to depend on plate heat exchanger.
In previous operation, NCC contracted Alfa Laval's Spiral Plate Heat Exchanger to carry out the duties; Now they need to increase the job capacity in view of project expansion. So they need find new Spiral Plate Heat Exchangers.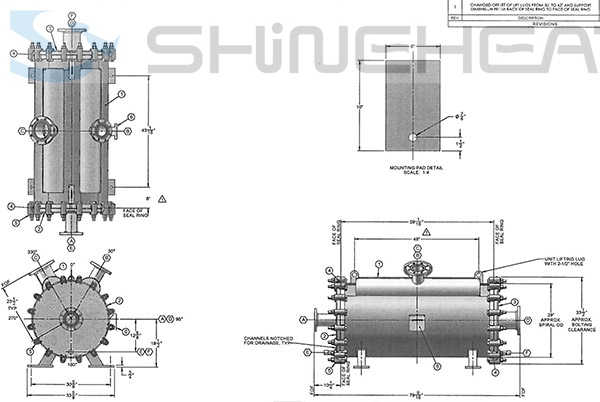 SHINEHEAT PERFORMANCE
Based on SHINEHEAT TECH effective and comprehensive proposals, SP-Wave Spiral Plate Heat Exchanger caught attentions of the project owner.
By professional technical and manufacturing solutions, and outstanding cost performance, eventually, SHINEHEAT TECH had been awarded this project and also won long contract for Spiral Plate Heat Exchanger replacements and Plate Heat Exchanger spare parts supply.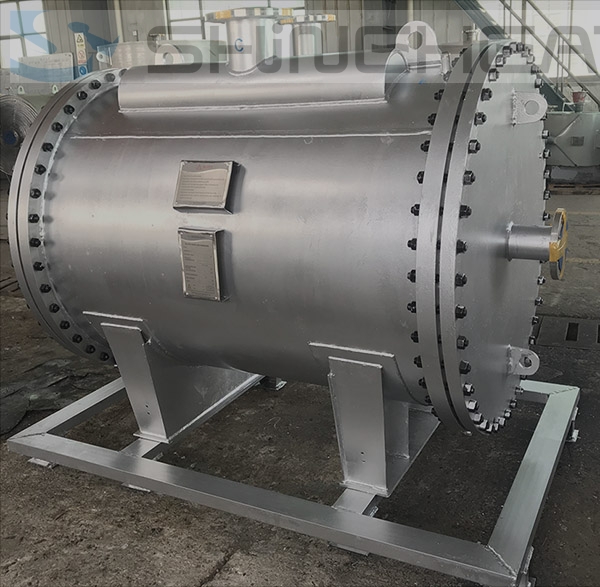 Although facing Epidemic Quarantine for nearly three months in Shanghai, SHINEHEAT still arranged spiral plate heat exchanger production on schedule, kept the contract delivery on time.