Plate and Gasket Heat Exchanger
Item No.: 001
INQUIRY
Description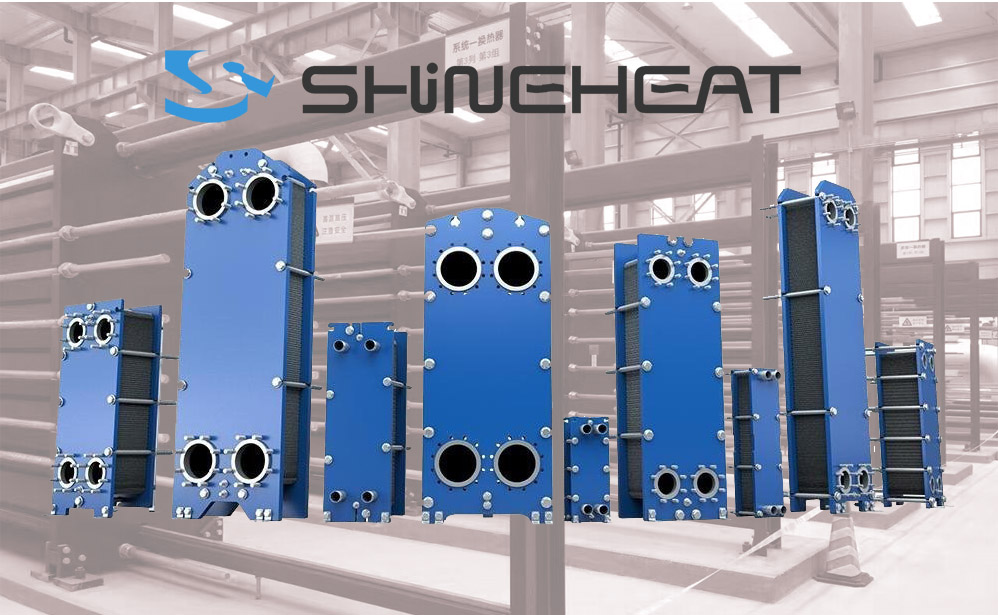 Plate and Gasket Heat Exchanger provide efficient heat transfer in compact equipment with a small footprint. The units have a flexible design and are easy to service and maintain. The product range is extremely wide and is used in duties for heating, cooling, heat recovery, evaporation and condensation in industries ranging from HVAC, refrigeration, engine cooling, dairy and food to heavier processes like chemical processing, oil production and power generation.
Features for Shineheat Plate Heat Exchanger

Professional Frame Fabrication
CNC cutting for fame, warranty frame size exactly accuracy (less than 2mm size deviation)
Sandblasting for First fame Coating, then three ground coat paints, one finishing paint.
Roller Bearing make movable frame easier for assembly
Special Process Coating in Carry Bar for better Anti-Corrosion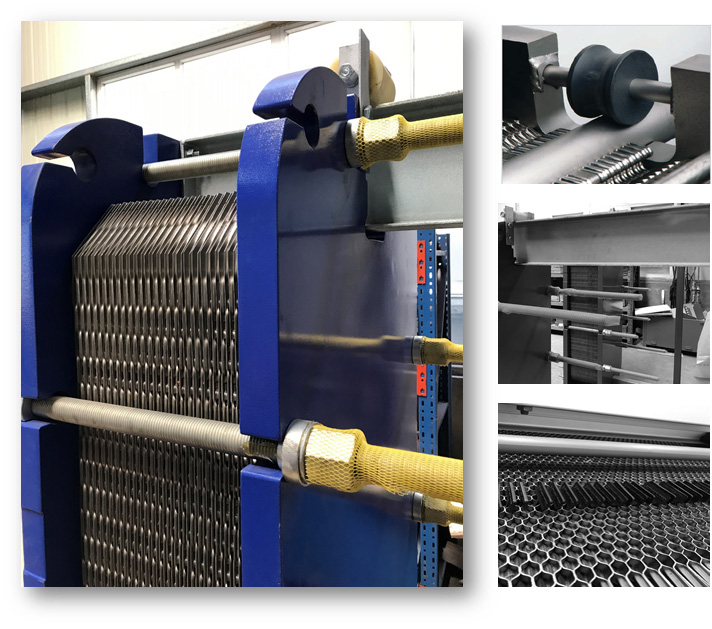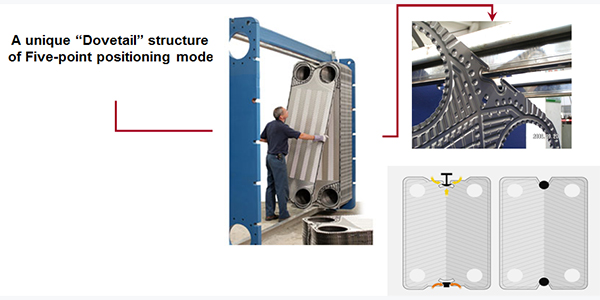 Widely Option for Plates Model
150 Type Plate Models Cover Most Regular OEM Plates Patterns,
Transfer Area from 0.032~3.96 m2/P, Connection Size from DN32-DN500
The Most Optimal Solution by Premium Plates Design among various suppliers
Large Availability for Service Replacement Spare Parts, one-stop procurement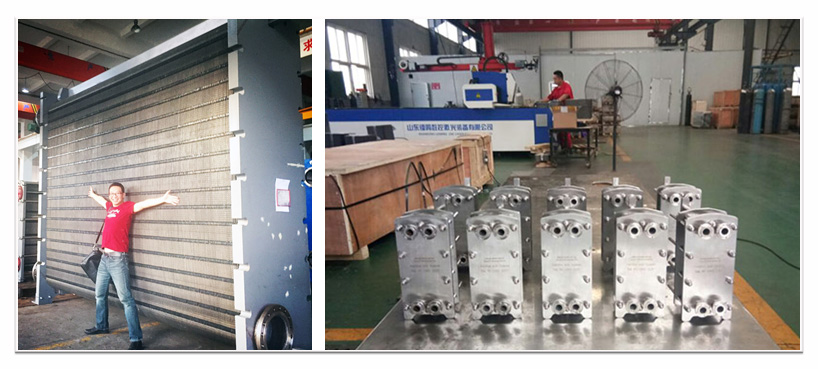 Flexible Connections
SS316L Studded Lining Connection with Matched Flange
Welded Nozzle Connection with Matched Flange
ASME Standard Boosted Connection
All Optional Connection Standard (ANSI, DIN, PED, GB)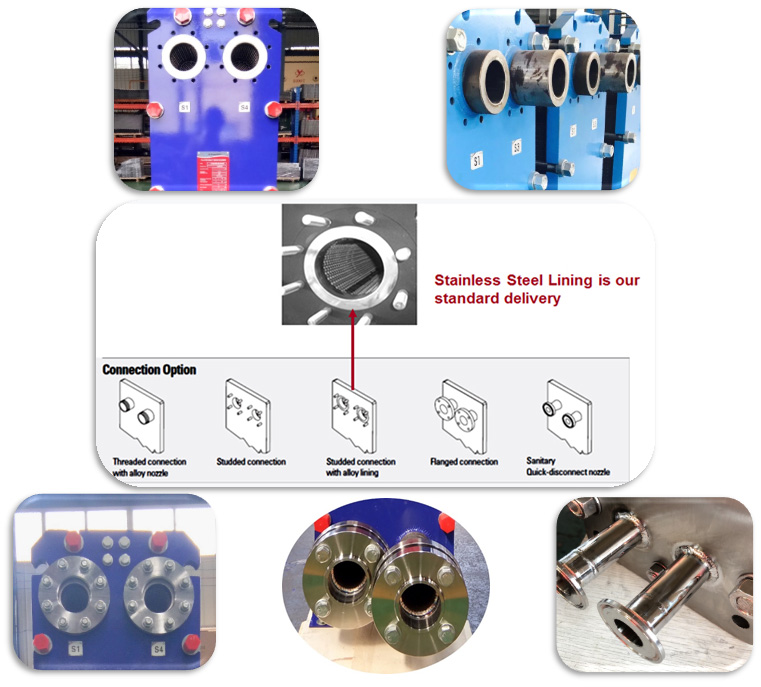 Frame Expandable
Our standard Frame Capacity Margin is 30% by adding extra Plate; Enough Frame Margin will also contribute to convenience for plate removing;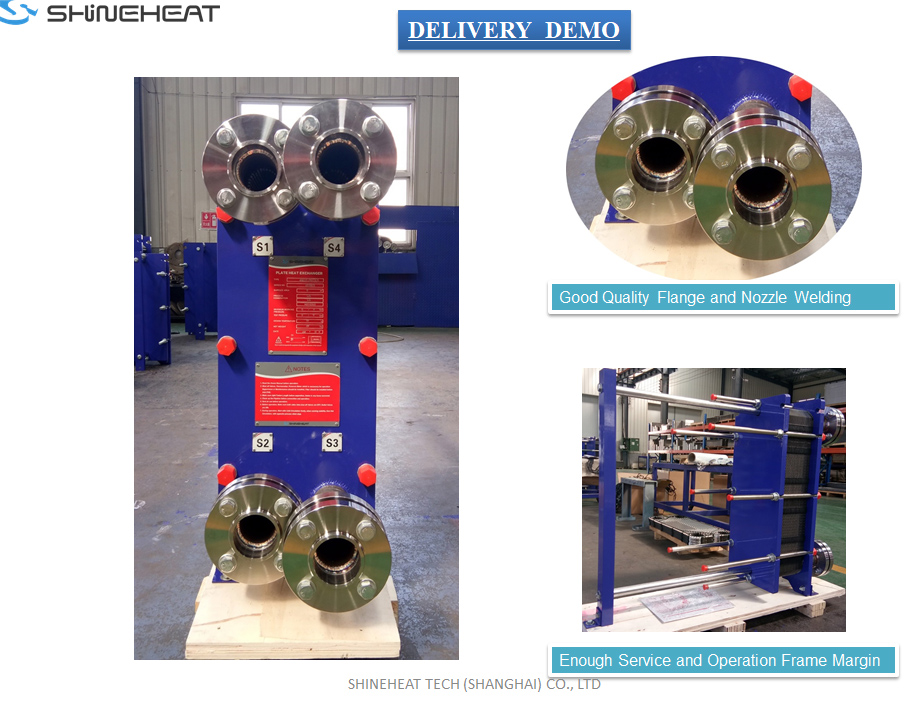 Customized Frame and Connection design for special workspace


When the Operating Space is Limited, we design Compact Frame Structure to save space. Even in replacement Job, we would recalibrate connections and reduce extra pipeline work.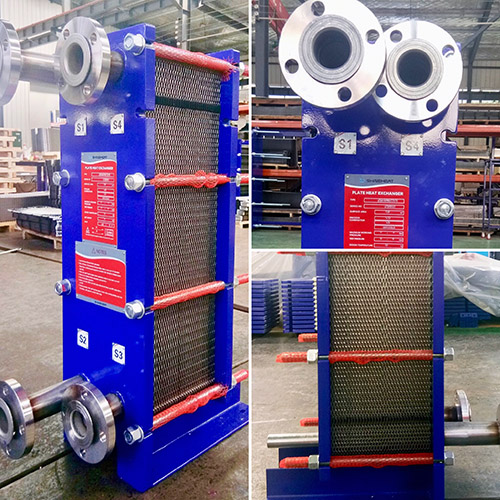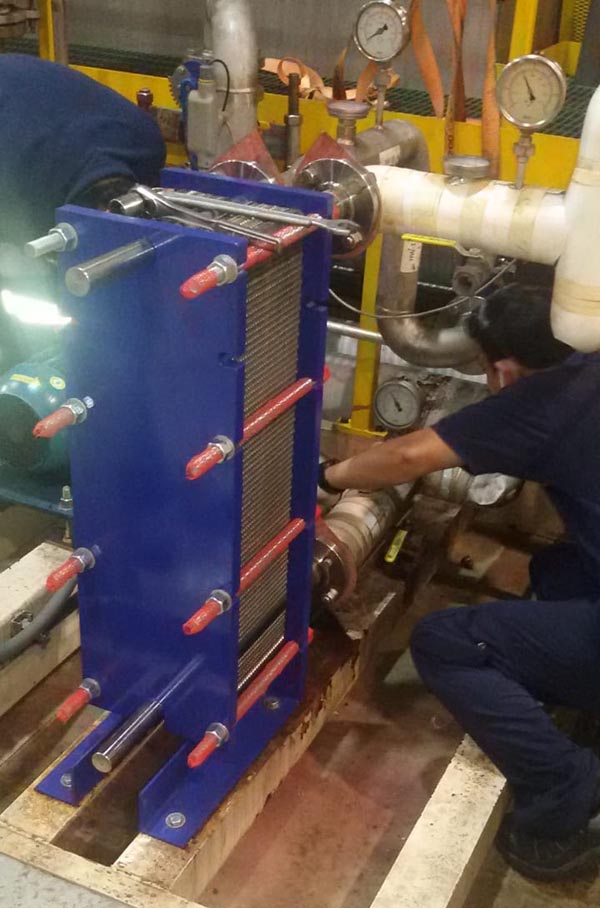 Optional for Frame Material Variety
For Sanitary or Diary industries, Stainless Steel Frame and accessories is required for Frame Material. Now we could offer
Solid Stainless Steel Frame SS304 or SS316L
Carbon Steel Coating Stainless Steel SS304 or SS316L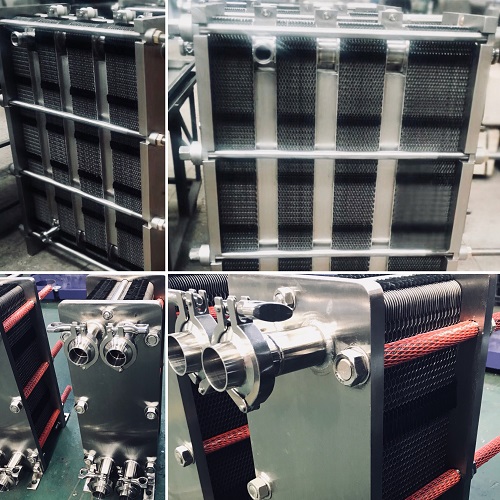 Extended Line for Plate and Gasket Heat Exchanger
Free Flow/Wide Gap Plate Heat Exchanger

SHINEHEAT Free Flow Plate Heat Exchanger, which deigned with a more wider fluid-flow Channel, Making it ideal for viscous fluids, slurries, and effluent streams that contain particles and fibers which could block the flow channels. Furthermore, two fluids are individually gasketed sealing, make it possible for operating where product contamination can't be tolerated.
Like frame and gasket heat exchanger, Free Flow Plate Heat Exchanger is in compact structure, easy to dismountable and clean. Capacity expansion also could be realized.





CE Certified Plate Heat Exchanger is available for optional request